Located at 1120m above sea level, the recreation area Las Nieves is about 20km away from San Sebastian.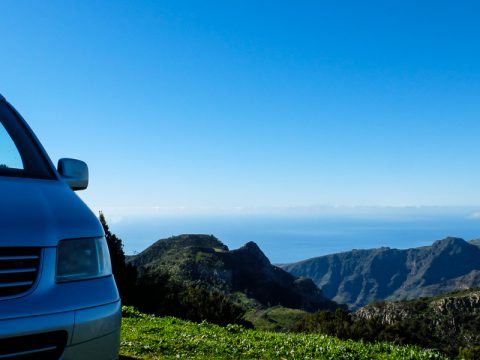 We recommend Las Nieves and its gorgeous setting to our clients to spend a magical night and a beautiful day.
Description
In the heart of La Gomera, the Zona recreativa Las Nieves, on the border to the protected Garajonay National Park, is an excellent location to see the sky above the Canary Islands from an altitude of 1,120 meters above sea level.
With an easy access for campers, only twenty kilometers from the capital San Sebastian away, the area is a marvellous viewing point with an almost always clear sky.
There is a large parking space and nice barbecues with tables and benches, where you can enjoy a cozy day with a great view.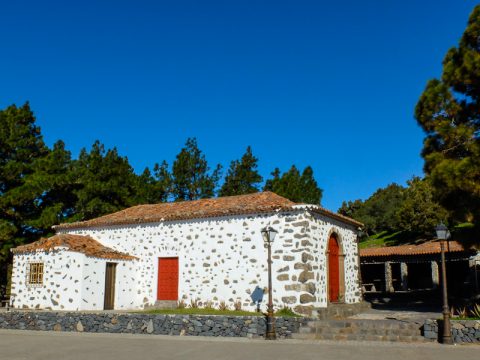 For those who would like to spend the night, we recommend to set the alarm clock very early in the morning as, from here on a clear day, you get to wake up to a beautiful sunsrise.
Activities in the surroundings
From this quiet spot, you can start a hiking round trip, during which you can enjoy fantastic views to the rocks Los roques de Agando and the ravine of La Laja.
The track leads through the ravine, in spanish barranco, either along Degollada de Peraza or along the rocks of Agando, both are equally beautiful options. This route allows wonderful views over the village of La Laja as well as the interesting area surrounding the National Park. This hike takes about 4 hours, depending on your own rhythm of course. The length of the trail is about 8km, with a height difference of 600m more or less.
This tour is part of the PR 131 trail, with some stone paths worthy of the geology of La Gomera.
Impressions
Map
Tips & useful information
Please note that the use of the barbecues is free of charge, but grilling is only allowed in the winter season. In the summer it is strictly forbidden due to the extreme high risk of forest fires.
Name: Las Nieves
Coordinates: 28º06'04.08" N 17º12'08.72"
Type: Parking place
Free of charge: Yes
Drinkable water: No
WC: No
Electricity: No
Websites with further information:
All points of interest on La Gomera
Ermita de Taguluche - Recreation area surrounded by green mountain slopes
Las Nieves - Quiet place with great view to the Teide